First Look: Sonic #222, Sonic Universe #25
by Tristan Oliver
November 16, 2010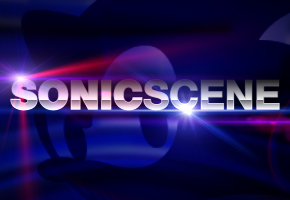 Silver Gets a Saga, and Sonic and Sally…Well…
This morning, Archie Comics released their first previews of upcoming Sonic fare for February 2011.
The month will mark the 25th issue of Sonic Universe, and will mark the first in a four part Silver saga.  He will battle "the ultimate evil," a new foe, and perhaps the glare from a special silver anniversary cover by Patrick Spaziante.  Ian Flynn penned the script as always, with other art duties shared by Tracy Yardley, Jim Amash, Phil Felix, and Ray Dillon.
The 222nd main issue gets…complicated.  Sonic and Sally's relationship may be explored in the issue as "a totally new kind of adventure" is promised.  If romance isn't your thing, the issue will also conclude the Second Impressions arc between Knuckles and Dimitri.  Flynn penned the script, while Jonathan Gray joins Steven Butler, James Fry, Terry Austin, John Workman, and Matt Herms on art duty.  Austin, Herms and Ben Bates handled the cover.
Covers for both follow Archie's official synopsis.
SONIC THE HEDGEHOG #222
"The World Can Wait": With all the adventures, surprises and public distress, a hero needs a chance to chill out! Sonic and Sally take on a totally new kind of adventure as they venture back into the realm of being "more than friends" – or will they? Then, in "Second Impressions" Part Two: Knuckles and Dimitri – the final confrontation!
SCRIPT: Ian Flynn
ARTIST: Steven Butler, Jon Gray, James Fry, Terry Austin, John Workman, Matt Herms
COVER: Ben Bates, Terry Austin & Matt Herms
Shipping Date: 2/16/2011
On Sale at Comic Shops: 2/23/2011
Newsstands: Week of 3/8/2011
Comic, 32 pgs, 40 lb. glossy stock, Full-Color
$2.99 US

SONIC UNIVERSE #25
The SILVER SAGA arrives! Featuring a special "Anniversary Edition" shining silver cover, the highly anticipated four-part adventure begins this month. A strange new threat arrives in Silver the Hedgehog's time! Can our young hero battle back this mysterious force? Plus the dramatic return of the ultimate evil! It's the beginning of an epic new struggle – don't miss it!
SCRIPT: Ian Flynn
ARTIST: Tracy Yardley!, Jim Amash, Phil Felix, Ray Dillon
COVER: Patrick "SPAZ" Spaziante
Shipping Date: 2/2/2011
On Sale at Comic Shops: 2/9/2011
Newsstands: Week of 2/22/2011
Comic, 32 pgs, 40 lb. glossy stock, Full-Color
$2.99 US