Inside Sonic 4 XBLA October Sales Estimates
by Tristan Oliver
November 23, 2010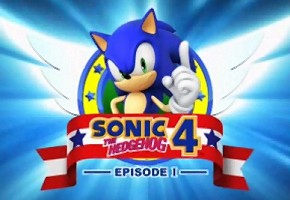 On Paper, Not so Good, But…
An analysis of XBOX Live Arcade releases from October by GamerBytes.com and founder of Sonic Fan Games HQ Ryan Langley indicates inconclusive results with the sales of Sonic 4: Episode 1 on the console.
The data, which is unofficial and, in the case of Sonic 4, was largely gathered from leaderboard player data, indicates an installed player base of under 23,000 for the month of October.  That, on the surface is far below other big players last month, including Super Meat Boy, which clocked an estimated player base of well over 62,000 the same month.
The number doesn't seem so far fetched, when you consider Sonic 4's Apple mobile port never cracked the top 10 since launch, even perhaps meriting a price cut on the slate of systems.  But Sony did tout Sonic 4 as its top seller for the month on Playstation Network, and as this article warns, Sega's in-game leaderboard execution isn't the best guidance:
Sonic 4 has Leaderboards for every level, but they're only ever uploaded when a player checks the Leaderboards themselves. [….] he sales itself would be quite a bit higher — potentially two or three times, we might guess — considering the requirements.
In Layman's terms, it's possible Sonic 4 did take the top spot on XBOX Live Arcade for October, or at least came close.  Given that the Major Nelson blog typically releases Top 20 charts on a regular basis, and the most recent data after a short sabbatical suggests the title is still 14th in purchased titles as of the week of November 8th–about a month after launch–it's certainly not out of the question.  With such a polarizing game, those on both ends of the spectrum can find something to digest here.