Report: Sonic 4 Sells Nearly 100K on XBLA in October
by Tristan Oliver
November 23, 2010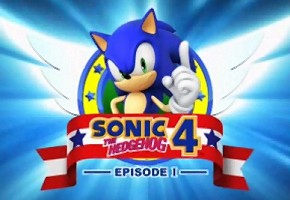 But Still Not The Top Seller
Quick off the unofficial report from this morning, we now have more scientific and more official numbers on how Sonic 4 fared its debut month on XBOX Live, though they still come from a third party research firm–FADE, or Forecasting and Analyzing Digital Entertainment.
The results published on UK based CVG today indicate Sonic the Hedgehog 4: Episode I fared significantly better than the most liberal GamerBytes estimate, to the tune of 98,000 copies sold on the system.  That's very good news for Sega, with the only drawback being it still came in second overall for XBLA October sales.  The top spot, according to FADE, went to Capcom's Dead Rising 2: Case Zero, which was a third the price of Sonic 4 and moved 104,000 copies.  The blue blur did beat Super Meat Boy, however, which FADE says only sold about 70,000 copies.
The FADE report says $11.2 million in sales were generated by XBOX Live Arcade last month.  Thanks to Cog for pointing us in the direction of these updated results through a comment on this morning's story.