Sonic 3 & Knuckles Gets Another Re-Release
by Tristan Oliver
November 25, 2010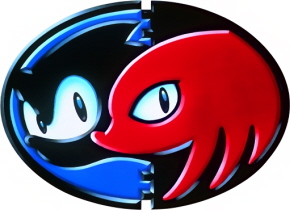 As Sega Mega Drive Collection 3 Sees Release Tomorrow
Never underestimate the many different ways Sega can re-release old titles to new and existing platforms.
Tomorrow in Europe, the company will release Sega Mega Drive Collection Volume 3 on PC and it will include yet another re-release of classic Sonic.  Interestingly, if you believe the compilation's promotion page, it appears Lock-On technology has finally been perfected for the PC.  Sonic 3 & Knuckles is listed as an included title, as opposed to both separately available.
Sonic Spinball will also be a part of the package, as will Flicky, Columns III, and the 16 bit port of Virtua Fighter 2.
Thanks to SonicDeluxe for sending this in.  If you have news to share, be sure to share it with us by clicking News Tips at the top of every page.