IGN Australia Names Sonic 4 Among 2010's Biggest Gaming Disappointments
by Tristan Oliver
November 26, 2010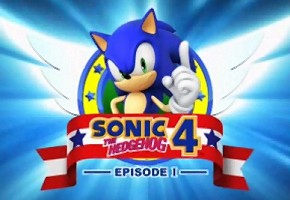 "Being merely very good isn't enough"
IGNorant is apparently spelled the same way down under.
The collective staff of IGN's Australian division included Sonic the Hedgehog 4: Episode I among its top ten list of Biggest Gaming Disappointments of 2010.  To be fair, it didn't land deep in the list, only making the #10 slot.
Why were they so down on the game?  In their words, the game was good, but not good enough:
To be fair, Sonic 4 was completely playable – and it never went wrong, per se – but it also wasn't the perfect, shining example of how to do the 2D modern Sonic game that fans were expecting. Being merely very good isn't enough for a character like this; even saying 'this is the best Sonic game in years' doesn't have the kind of weight to it that it probably should. The controls and perspective, short length and limited replayability both held Sonic 4 back in our eyes.
Take some comfort, however, in knowing items like the PlayStation Move, Microsoft's Kinect, and Medal of Honor ranked higher on the list, with Final Fantasy XIII taking the top spot.