Destructoid Celebrates 4.5 Sonic Colors Review…with Sega
by Tristan Oliver
November 29, 2010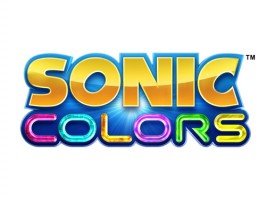 Included: The Reveal of the Sega Kitten
From the Department of Not Understanding this World comes an extension of the back and forth between website Destructoid and Sega over that poor mark given to the Wii version of Sonic Colors earlier this month.
First it was a rather unorthodox gift to the reviewer Jim Sterling.  No one's yet sure what will become of that huge banner.  Now, for the latest hijinks, another Destructoid staffer, Jon Carnage, stops by Sega's San Francisco office to "celebrate" the relationship between the two companies.  Apparently, anybody can get in those doors these days.
Carnage is welcomed with a special "4.5" cake, which includes jabs at some passionate fans, as the merits of using modern versus classic forks to eat the cake are debated.  Community Manager Aaron Webber gets in on the action.
Carnage counters with the presentation of what believes will be Sega's next big thing: the Kitten (not to be confused with some washed up jokes elsewhere around the community.)  It's essentially a Dreamcast and Playstation duct taped together, but hey–it worked for the Wii.
Much of the rest of the piece can't be put into words.  You'll have to watch it for yourself below.  To be clear, a negative review of Sonic has merited a giant banner gag gift and access to Sega's offices for more debauchery.