Report: Sonic Colors Sells Over 100K in North America Launch Week
by Tristan Oliver
November 29, 2010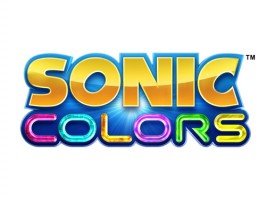 Best Launch for Solo Sonic Ever on Wii, DS
After a slow start in the first couple of weeks in Europe, we have good news to start off this week:  If the actual numbers are anything close to what the independent website VGChartz is reporting of Sonic Colors's launch week, Americans are eating up both versions of the game.
The website reports more than 64,000 copies of the Wii edition were sold during Colors's domestic launch week, the week of November 14th, and that makes it the best in-region launch performance for a solo-Sonic game on a home console in the Wii's history.  February 2007's Sonic and the Secret Rings originally held that title, with about 50,000 sold during its launch week in North America.  On the DS, side, more than 43,000 copies of the game were sold–the best in-region solo-Sonic launch ever on the DS. Together, the games tallied more than 108,000 copies sold for launch week.  (For the record, Mario and Sonic at the Olympic Winter Games sold far and away above these levels on both systems in its launch week.)
These are not Call of Duty numbers by any means; however, they are almost certain to go up when the next round is released, as week 2 numbers will factor in heavy Black Friday shopping.  If it maintains or even goes up from there through the Holiday season, America will bear the lion's share of a sales success.  Both Sega and fans have to be excited.
We will keep tabs on future sales estimates released.