Sonic Colors Climbs in UK Chart Track Ranks, Ever so Slightly
by Tristan Oliver
November 29, 2010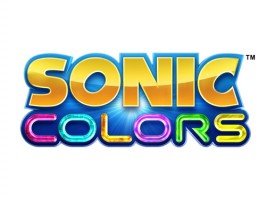 Wii Climbs 2, DS Climbs 4
Those hoping for a Black Friday sales boost won't find much of it from the UK last week.  For one, there is no such shopping ritual on that side of the Atlantic, and for that reason Sonic Colors on both Nintendo Wii and DS, while seeing improvement, was limited to marginal bumps in the Chart Track ranks released today.
On Wii, Colors climbed to 27th in the individual unit charts, up 2 places from the previous week.  The DS edition jumped four places to 31st from 35th.  Combined, the two placed 16th for all combined formats.
For those curious, Sonic Free Riders dropped out of the top 40, and the big seller last week, according to Chart Track, was Gran Turismo 5 on Playstation 3.  For those curious, there is some good sales news in North America for Sonic Colors we covered earlier this morning–and this is before Black Friday.