Ian Flynn Teases 2011 Sonic Comic Coming Attractions
by Tristan Oliver
December 1, 2010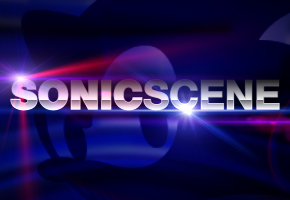 "From here on out, nothing is sacred"
Late Tuesday, Sonic comics writer Ian Flynn disclosed some new details on what to expect from Sonic comics next year, including the very anticipated 225th issue.
First, to the Sonic Universe side of things, where Flynn confirmed the Silver Saga, as well as a Tracy Yardley written arc, and a third arc involving a character not seen lately.
"This (Silver Saga) arc was inspired by editor Paul Kaminski's desire to see Silver fight one of the coolest villains of the series," said Flynn.  "I found a nice little patch of continuity to explore in the process. The results will be glorious."
The 225th issue is set to be just as good, too.  It will align with Sonic Universe #25, as well as Sonic's proper 20th anniversary in June.  Dubbing it "Genesis," Flynn says much of what you've come to expect in the comics under his tenure will change:
When I first came to the book, my agenda was measured in issues and arcs. Trim the fat here, organize characters there, get everything in order. Then I upgraded to sagas – "Enerjak: Reborn," "Eggman Empire," "Iron Dominion." What we've got coming up, started by STH#219, is bigger than that. What's coming isn't an "arc" or "saga" so much as it is an "epic." Events set into motion now will literally be playing out for years to come.
Flynn went on to say that there will be a "hard' shakeup of the comic as many know it, and that "from here on out, nothing is sacred."