Sega Seeking Sonic, Other Branded Holiday Decor
by Tristan Oliver
December 9, 2010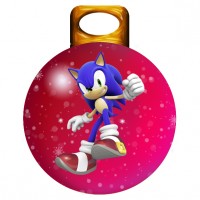 Call for Action Via Twitter
We're still in the beginning of the Holiday season for most.  That hasn't fallen on deaf ears over at Sega, who yesterday via Twitter sent out a call to action for proof of any Sonic and Sega related Holiday decorations–we imagine for an end of year feature on the Sega of blogs.
"Do you have SEGA or Sonic themed holiday decorations? If so, we want to see them!" read the Tweet.
Whoever falls in that category and wants to share may do so by sending a message to the @SEGA Twitter feed, or by sending an E-Mail to communityteam@sega.com.