Sega of America's Pritchard Speaks of Sonic Strategy
by Tristan Oliver
December 10, 2010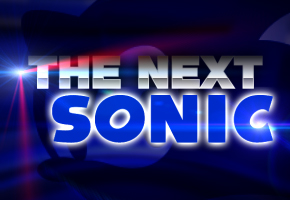 "Two or Three Big Sonic Announcements in the Early Part" of 2011
For your reading pleasure in issue 213 of Game Informer Magazine, Sega's new VP of Sales and Marketing Alan Pritchard opens up to GI's Matt Helgeson.  Pritchard opined on the near future of Sonic, and other properties as the company continues to navigate a shaky consumer climate.
The most prominent reassurance he gave to Sonic fans is that new game announcements are coming soon, but not before the page turns to 2011, and not long after.  Pritchard hints at Mario and Sonic as the "party" Sonic game, and with Sonic Colors acting as the "pure platforming" Sonic, he alludes to the idea that principles stemming from it will be a part of the next titles:
We have been guilty of bringing too much Sonic product to market. Where we're trying to move now is — we have Mario & Sonic, which is our party Sonic title. Then, we're looking to improve the quality and focus of a pure Sonic platform gaming experience. We have released Sonic 4 digitally, which has reviewed very well. Last week, we released Sonic Free Riders on Kinect. That's us being involved in the launch of a platform. Historically, Sega does very well in the launch timeframe of platforms. We did very well at the launch of PS3 and Wii. Free Riders was really about being a part of the launch of Kinect. Then, we have Colors, which is our pure Sonic gaming experience. That's had some high scores. It's also the highest pre-selling pure Sonic title we've had ever. That's a good indication. With the quality of the game, we're confident of that. That's our pure platforming Sonic. But [….] we have some announcements in the early part of next year that will further support and add to this strategy. There will be two or three big Sonic announcements in the early part of next calendar year.
In many ways, this fits with what may have accidentally been revealed in October.  We'll have to wait to next year to see how much of it holds true.  Thanks to Blue Emerald for sending this into us.  If you have news to share, be sure to share it with us by clicking News Tips at the top of every page.