New Video: More Animatics Released from Kuta Fan Film
by Tristan Oliver
December 14, 2010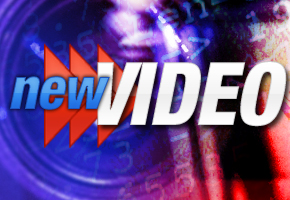 :30 Animated Scene Preview Likely for February
Richard Kuta E-Mailed TSSZ News late Monday evening to bring us up to speed on his ongoing Sonic fan film project.
Much more work been done since we last saw the first storyboard animatic released.  Today, we showcase two more new animatics; the first, dubbed The Great Escape, focuses on Tails saving Sonic, and traversing through Chemical Plant Zone–so this won't all be SatAM based:
In this scene, Tails courageously rescues Sonic from robotic servitude and both brave through the treacherous corridors of The Chemical Plant Zone, barreling through a network of badniks and racing back to Knothole. Unfortunately, their antics resulted in the robotic deformation of the evil doctor.
The second, Childhood Innocence, is a blast from the past that focuses on Sonic and Sally's antics in their youth.  Both are available for viewing below.
The big news, however, is that shortly we anticipate to see a piece of this in action for the first time.  Kuta tells us the 30 second scene piece should be finished by February.  That's a more than five year dream come true for Kuta, and he explains more in a video blog.
When you're done there, enjoy the animatics below.  We thank Richard Kuta for sending this in, and we'll be sure to keep you on top of developments regarding his Sonic fan film.  There's a bit of an update on the other one, too, which we'll have Wednesday on TSSZ News.