Sonic Colors Wins IGN Best of 2010 Award
by Tristan Oliver
December 14, 2010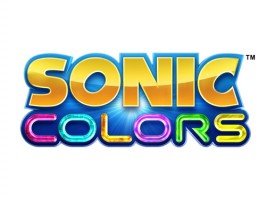 "Best Quick Fix" for Sonic's Latest
IGNorance is dead.  For now.
Media megasite IGN awarded today its Best of 2010 award to Sonic Colors in the Best Quick Fix category, Wii division.  It's the only Sonic game to win, but it beat out Donkey Kong Country Returns and Sin and Punishment 2: Star Successor for the title.  Reading the praise for it, the game's short stages likely helped push it over the top:
Back in the 90s, picking up a Genesis controller and flying through a Sonic the Hedgehog stage at breakneck speed was an exhilarating rush. But with the franchise's shift to 3D, Sonic ran into walls. Fast forward to 2010 and Sega has brought the blue blur back up to speed with Sonic Colors, the definitive 3D Sonic game that fans have been clamoring for, in short stages perfect for pick-up-and-play.
Readers' Choice voting has now opened on the website, of which Sonic Colors is also nominated in this and several other categories.  Now, more than ever, is the time for your votes to be heard.  Thanks to MH MD for sending this in.  If you have news to share, be sure to share it with us by clicking News Tips at the top of every page.