Inside the Pages: Sonic #220
by Tristan Oliver
December 15, 2010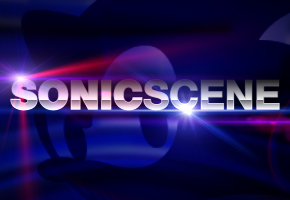 "In Service to the King" Ends Inside
This morning, Archie Comics released its formal preview for the 220th issue of the primary Sonic series, which ships to subscribers today.
This issue concludes the In Service to the King arc, and opens with Sonic stuck in the Special Zone, betrayed by Geoffrey St. John.  Meanwhile, St. John, with Chaos Emerald in tow, uses that power for evil–the revival of Ixis Naugus.  The conclusion of a Lien-Da side story follows.  Ian Flynn penned the script, with Jamal Peppers, Terry Austin, John Workman, and Matt Herms tag teaming on artwork.  Peppers, Austin, and Herms also handled the cover.
That cover, as well as the first five pages of issue 220, follow Archie's official synopsis.
"In Service to the King" Part Two.
Danger abounds in this pulse-pounding issue! Sonic is lost in a void with no chance of escape! One of his friends is about to make a terrible mistake! An old villain is poised to return, and a Chaos Emerald hangs in the balance! Then, discover the final fate of the villainess Lien-Da in "From the Inside Out."
SCRIPT: Ian Flynn
ART: Jamal Peppers, Terry Austin, John Workman, and Matt Herms
COVER: Jamal Peppers, Terry Austin, and Matt Herms
Shipping Date: DEC 15, 2010
On Sale at Comic Shops: DEC 22, 2010
Newsstands: Week of JAN 4, 2011
Comic, 32 pgs, 40 lb glossy stock, Full-Color
$2.99 US