Sonic Bumped Off Guinness World Records 2011 Cover
by Tristan Oliver
December 15, 2010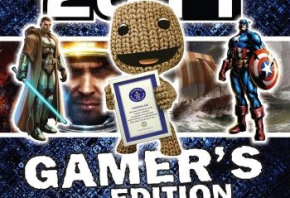 Sacked, Literally
Remember in October when we told you about some Sonic recognition via the cover of Guinness World Records 2011: Gamer's Edition?
No more.
Demonstrated in the picture above from Amazon's UK website, Sackboy from LittleBigPlanet has apparently taken the blue hedgehog's place on the front cover.  It's a major coup, perhaps conveniently timed with the January release of LittleBigPlanet 2.
Considering Sonic didn't have that bad a year in 2010, the switch is tough to comprehend.  What's more, it's insult to injury, as Sonic won't get the same recognition for his 20th anniversary as Mario did for his 25th.