UPDATE: GamesTM Teasing Next Sonic Announcement, So Some Thought
by Tristan Oliver
December 17, 2010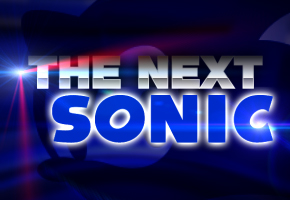 Back Page Was at the Front of Fans' Attention
Earlier today, we published a report that the latest issue of UK based GamesTM magazine, issue 103, was teasing something Sonic related for the next edition.
That was according to SSMBer Hogfather, who didn't buy the issue but flipped through an in-store copy.  The teaser image seen was collage of Sonic, in 16 bit, in the Green Hill Zone, using images from classic games.  He continues:
It was Sonic in the Green Hill Zone (a splice of many screenshots of the original Mega Drive GHZ), in his original sprite format. And it had the following information.

The issue number.
The Date it was out.

That was it, no hints as to why Sonic was there, no clues as to if it was a new game announcement, a feature on the original stuff, a "Oh it's Sonic's 20th year!" or some other kind of big announcement. (We are aparently getting one early next year).

It might be nothing, but when you consider that the magazine has given the entire next issue page to Sonic, and the idea being behind these next issue teaser pages is that they attract your interest and debate a bit of a discussion for the regular readers, it must be something pretty big, or at least something that the magazine considers to be big.
As it turns out, many fans have stepped in (including a few through the news tips) and noted this is standard operating procedure for the magazine, their artists tend to recreate various gaming mascots on the back pages for little reason other than to promote the existence of a next issue rather than what's in it.
Something is still cooking, we know that much.  But the prospects Sega have already delivered an early Christmas gift for Sonic fandom via the mag now are slim to none.