First Look: Sonic #223, SU #26
by Tristan Oliver
December 20, 2010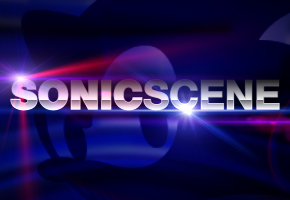 Silver Saga Continues in March, Plus "Chaos and the Crown"
Archie Comics today released previews for Sonic comics coming in March next year.
They include the 223rd principal Sonic comic, as well as the 26th Sonic Universe comic.  The latter continues the Silver Saga as he meets some new Freedom Fighters, and an old foe.  On the main arc, another two parter begins in the lead up to the pivotal issue 225, with Ixis Naugus in tow.  Ian Flynn penned both scripts.
Previews are followed by the cover art to both issues in our gallery below.
SONIC UNIVERSE #26
"Fractured Mirror" Part Two .
Silver the Hedgehog is stranded on a strange, dark version of Mobius and fights stranger, darker versions of heroes you know and love! Perhaps he can get a little help from the all new, all different Freedom Fighters? But will they be enough against the terror of Enerjak?
SCRIPT: Ian Flynn
ART: Tracy Yardley!, Jim Amash, Phil Felix & Ray Dillon
COVER: Tracy Yardley!, Jim Amash & Ben Hunzeker
Shipping Date: 3/2/2011
On Sale at Comic Shops: 3/9/2011
Newsstands: 3/22/2011
Comic, 32 pgs, 40 lb. glossy stock, Full-Color
$2.99 US

SONIC THE HEDGEHOG #223
"Chaos and the Crown" Part One .
The vile wizard Ixis Naugus finally makes his bold move, and the Republic of Acorn will never be the same! As Sonic races to bring the villain down, Dr. Eggman makes the final preparations for his newest scheme in "Special Zone House Call."
SCRIPT: Ian Flynn
ART: Ben Bates, Jamal Peppers, Terry Austin, John Workman & Matt Herms
COVER: Jamal Peppers, Terry Austin & Matt Herms
Shipping Date: 3/16/2011
On Sale at Comic Shops: 3/23/2011
Newsstands: 4/5/2011
Comic, 32 pgs, 40 lb. glossy stock, Full-Color
$2.99 US