Report: Another 100K+ Week for Sonic Colors in America
by Tristan Oliver
December 27, 2010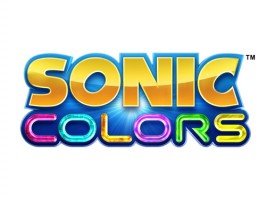 DS Has Best Estimated Week Yet
We're now into the week after Christmas, but late last week unofficial estimates from the website VGChartz.com indicates the week before Christmas was a good one for Sonic Colors.
Week five of release saw double digit percent increases for both versions.  On the Wii, 51,572 copies moved, the game's best showing since Week 2 and a more than 11 percent increase.
The DS edition had its best week of domestic sales to date, according to VGChartz.  Some 64,405 copies are indicated sold for the week, it's best week yet, a more than 25 percent increase over week 4.  Combined, the two sold over 110,000 copies for the week.
There is one more big week of sales to go–the week of Christmas.  We'll get our first indicator of how Colors did later today when the Chart Track ranks are released.  At the current clip, it remains a real possibility Sonic Colors could eclipse a million sold by the end of the year.