Super Monkey Ball 3DS Not Playable at JP Nintendo World Event
by Tristan Oliver
December 29, 2010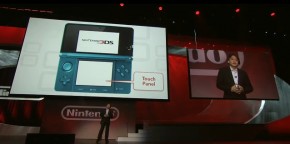 New Details Released for Upcoming Makuhari Messe Event
Video of the upcoming Super Monkey Ball 3DS may be the only Sega representation at Nintendo's 3DS event in January at the Makuhari Messe.
The game will not be playable, with video instead shown of the title.  But it doesn't mean there will be an array of other fare on display.  More than a dozen titles, including first party titles, will be available to play at the event from January 8th through 10th.  They include The Legend of Zelda: Ocarina of Time 3D, Kid Icarus, and Nintendogs + Cats.  Dead or Alive Dimensions and Resident Evil Revelations will be among the third party titles playable at the show.
Strangely, we've heard next to nothing about the planned Sonic title for the 3DS, and today's announcements were no different; there's no sign of the blue hedgehog, playable, video or otherwise in the list.  Even Super Mario won't be playable at the show, with Mario Kart and Paper Mario to be shown in video form.
You can read the full list of confirmed material at Andriasang.  We plan to send TSSZ News reporter Danny Russell to the show to get new information on what's to come from Nintendo's exciting new handheld, so be sure to check with us next weekend as we bring you more from the show.