First Look: Sonic Free Comic Book Day 2011
by Tristan Oliver
December 30, 2010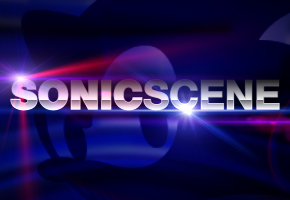 Peek at "The Rematch" Inside
Today some first details were revealed on Sonic's entry into Free Comic Book Day 2011, which falls on May 7th.
Though it is touted as an all new story, there are already comparisons being drawn between the synopsis, which is below, and the original Sonic Super Special #15 from 2000.  This looks to pit Sonic versus Ixis Naugus again.  Ian Flynn penned the script, with Steven Butler on Art.  Interestingly enough, consider the current legal hijinks, Ken Penders wrote SSS #15 10 years ago.  Ponder.
Better yet, read the synopsis below, then ponder, and then take a look at the cover art.
"The Rematch": Join the excitement with an ALL NEW "Free Comic Book Day" battle royal! Sonic goes to pay his respects for a fallen friend in the Southern Tundra and stumbles upon Ixis Naugus! How has the evil wizard managed to return? How can Sonic beat this magical master of the elements? All this plus exclusive new data files to tell you just who's who!