Sonic 4 Among Kotaku's "Year in Disappointments"
by Tristan Oliver
December 30, 2010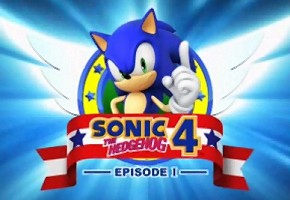 "That'll teach you all to get so excited"
With each honor or near honor, there will be dishonor.  Compared to years past, being on a list of "The Year in Disappointments" doesn't seem so bad.  That's until you consider Sonic 4: Episode I, once thought by many fans to be Sonic's great 2D revival, receives that dubious honor from Kotaku.com.
Though the piece is written by Luke Plunkett, this appears to be a group decision, with the qualifier that "these aren't the worst things in gaming for 2010."  In bestowing the honor, they did manage to get a Sonic Cycle plug in:
Sonic fans, those loyal enough to have stood by the blue hedgehog after years of abuse, have been saying forever that all the world needed was another "proper" Sonic game. No more 3D, no more werehogs, no more kissing. Just Sonic, 2D gameplay and some gold rings.In 2010, those fans got exactly what they asked for. And it was…yeah. Not so great. That'll teach you all to get so excited you ignore the "Sonic Cycle"!
Other titles in Kotaku's bunch include Final Fantasy XIII, Medal of Honor, and Star Wars: The Force Unleashed II.
Agree?  Disagree?  Tell us in the comments section.