Sonic 4 Discounted on XBOX Live, Today Only
by Tristan Oliver
December 30, 2010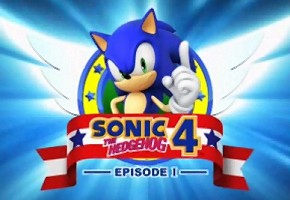 So Are Many Other Sonic Titles on XBLA
The daily Holiday deal for XBOX Live Arcade was released minutes ago, and for the first time, players on Microsoft's XBOX 360 who have been skeptical of purchasing Sonic 4: Episode I can do so at a discount.
For today only (Thursday), it will only cost 800 MSP to grab it.  That is the equivalent of $10 in US money, and a 33 percent discount from the original retail price.
But that's not all.  Other Sonic games have been discounted on the XBOX Live Arcade, also for today only.  They include Sonic 1 through 3, discounted fifty percent to 200 MSP ($2.50), Sonic Adventure, which is now at 400 MSP ($5), and Sonic and Knuckles, now at just 120 MSP ($1.50).  The same is true for a single Avatar accessory, the Sonic RC car from Sonic & Sega All-Stars Racing.