Sonic Colors EU Sales Estimates for XMas Week Released
by Tristan Oliver
December 31, 2010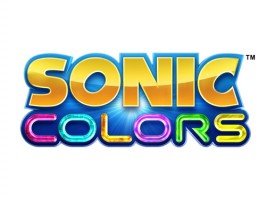 Wii Up Again, DS Down Again
It is again a tale of two charts for week 7 of Sonic Colors's release in Europe.  The website VGChartz.com has released their figures, which are unofficial.  They again show a small pre-Christmas bump for the Wii edition of Sonic Colors, while the DS edition again declined.
For last week, VGChartz estimates 47,901 copies sold on the Wii.  That's an increase of just over six percent, but the momentum continues in Europe, where Colors on Wii has not seen a week-to-week decline so far.  That unfortunately has held true on the DS, where Colors sold an estimated 31,832 copies across Europe.  That's a nearly four percent decline.
It looks very probable that when the domestic figures come in–possibly as early as later today–that crucial million mark will have been met.  We will see.  Thanks to Sonication for sending this in.  If you have news to share, be sure to share it with us by clicking News Tips at the top of every page.