A Look At Australia's Dreamcast Collection Pre-Order Bonus
by Tristan Oliver
February 9, 2011
Want a Real Blast from the Past?  Try Vinyl
In another case of another country getting better swag than the West, we have via a news tip a rather unique pre-order being offered in one Australian retailer for the upcoming Dreamcast Collection release on XBOX 360.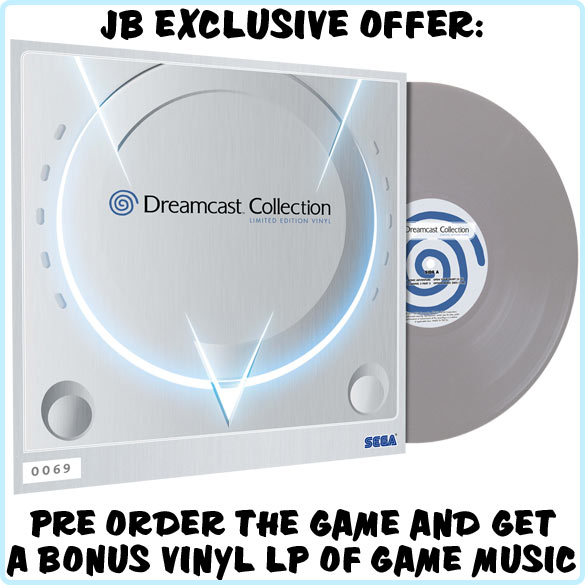 You're looking at the cover of a vinyl record of game music.  It's being offered by JB Hi-fi retailers in Australia if you pre-order the DC Collection, which will retail there for the equivalent of a hair over $50 in US money.  There's no word on what's exactly a part of the record, but perhaps Sega went a little too far in the past to evoke those nostalgia trips.
There's also no word on whether this may eventually see domestic shores.