Nintendo Power Cover Confirms Sonic Generations for 3DS
by Tristan Oliver
May 24, 2011
Formal Reveal Appears Imminent
An alleged scan from the coming edition of Nintendo Power magazine corroborates previous information about the existence of Sonic Generations on the Nintendo 3DS.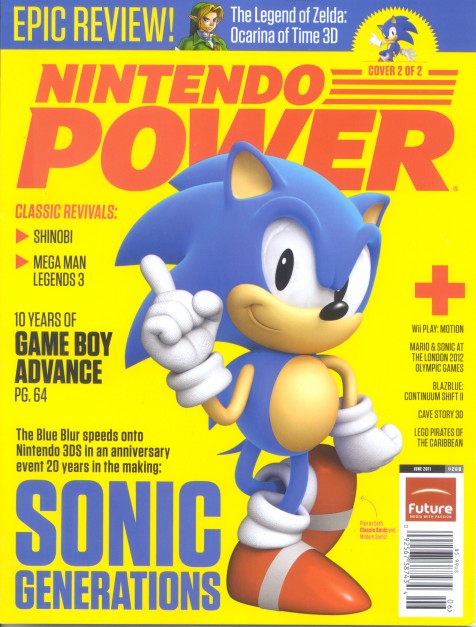 The cover, posted to NeoGAF this evening, backs up at least some information Sega Sammy Holdings placed in its earnings presentation this month.  This corroboration certainly gives credence to the additional piece of information stemming from the same source: that a PC port is also on the way.
There's nothing beyond this cover yet for now, but it's expected the issue will feature a full-blown preview of the 3DS version, which to this point has not been elaborated upon officially since Sega's formal reveal of Sonic Generations.
With it, there's something else to ponder.  What exactly was that other Sonic title Nintendo Acción was talking about?  Is it truly something different, or this?  As it stands now, best to lean on the latter for an answer.
We will bring you more on this as new information comes in.  If you have or will be getting the issue and can provide scans and information, please send us a news tip.