Online Sonic the Comic #254 Released
by Tristan Oliver
May 30, 2011
Nigel Dobbyn Lends Hand as Cover Artist
From time to time, we get updates on the still unofficially running Sonic the Comic series, now being published online as Sonic the Comic Online.  This morning, we learned the new issue just went online, with a special guest.
Nigel Dobbyn, who was an artist on the official UK comic, lends his hands for the cover art this time around.  The special feature is meant to mark the 18th anniversary of the series.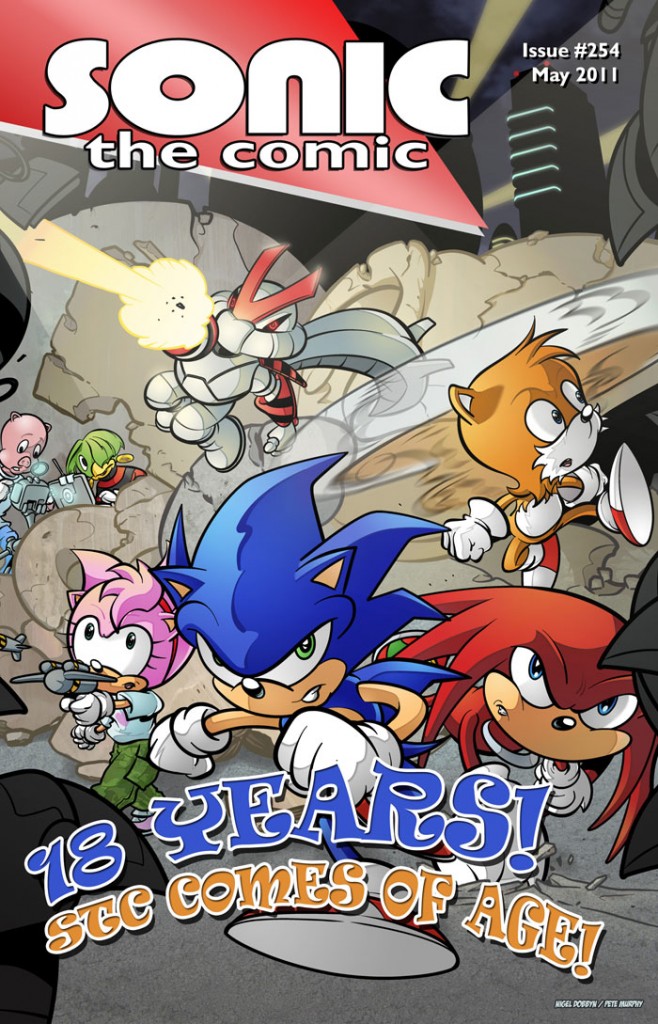 You can read issue #254 now.  Thanks to Adamis Fox for sending this in.  If you have news to share, be sure to share it with us by clicking Send News Tips at the top of every page.