E3: ASR for iOS On Display
by Tristan Oliver
June 7, 2011
Long Forgotten, Mobile Port Makes a Comeback
We have perhaps the first surprise to come from Sega's booth at E3.  Remember a long time ago when Sonic & Sega All-Stars Racing was announced for iOS devices, and we then heard nothing about it since?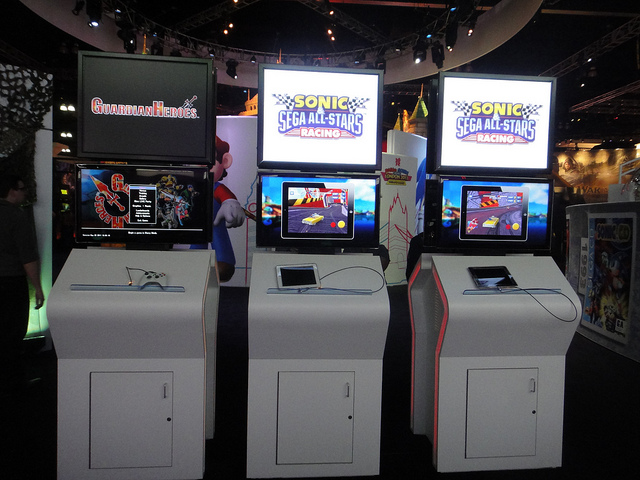 Take a look at what Sega posted on its Flickr account earlier today: A kiosk within the booth, feature two kiosks with ASR running on the iPad.  It's back, and hopefully we'll learn more about it during the show.
Sega snapped many more photos of its booth decorum, including peeks at the Sonic 20th anniversary cases.  We'll cover that separately later on as E3 swings into full gear.