Casino Night Mini-Game DLC Confirmed for Sonic Generations
by Tristan Oliver
June 23, 2011
A Pre-Order Bonus On the Way
We interrupt our blast from the past today to bring you word of a major pre-order bonus for Sonic Generations, which by default may confirm DLC for the game.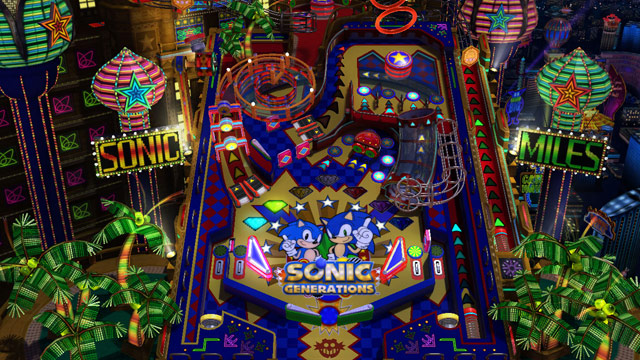 You are looking at a pinball themed mini-game inspired by Casino Night Zone, which Gamestop is offering when you pre-order the Playstation 3 version AND the XBOX 360 version with them.  The wording of the offer is very particular, careful to label it a mini-game and not necessarily a level unto itself.  It's already been reported a proper Casino Night level will make it to the 3DS version, so for now, our reported near-final list for the home console version still holds weight.
Both versions will have a theme specific to the console as part of the pre-order bonus, and on the XBOX 360, you can also get a Super Sonic avatar costume with your pre-order.  The big news, however, is Gamestop's labeling this as DLC–which should mean other DLC for the game will be in the works.  So if you don't like the level selection as it stands come release time, you may be in luck.
We'll keep tabs on more Sonic Generations developments as they come in.