PAX: Sonic CD in Action
by Tristan Oliver
August 30, 2011
Is the Retro Engine All It's Cracked up to Be?
Kotaku today posted video from PAX of the Sonic CD re-release in action on the XBOX 360.  We can't embed the video, so you'll have to go here to view it.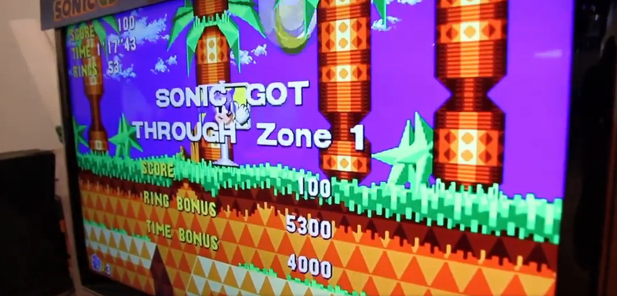 One of the things you will notice is a much nicer hi-res smoothing, which will be apparently be available on the fly.  So those who want to play the jagged original have the option, while others looking for a true HD experience can do so without Backbone Entertainment's faux filter.
Interestingly, there hasn't been a lot of video from Sonic CD's showing at PAX, its first public showing.  We will, however, keep tabs on this project when we can.  So far, Christian Whitehead's Retro engine appears to have passed fans' first impressions with flying colors.  After watching the video linked above, You can offer your thoughts in the comments below.