New Casino Night Screenshots Surface from Sonic Generations MANGA
by Tristan Oliver
September 12, 2011
More Peeks at 3DS Edition
We've received a couple tips about the existence of the Sonic Generations MANGA itself, but there's actually something more within those pages: Better peeks at the 3DS edition's Casino Night Zone.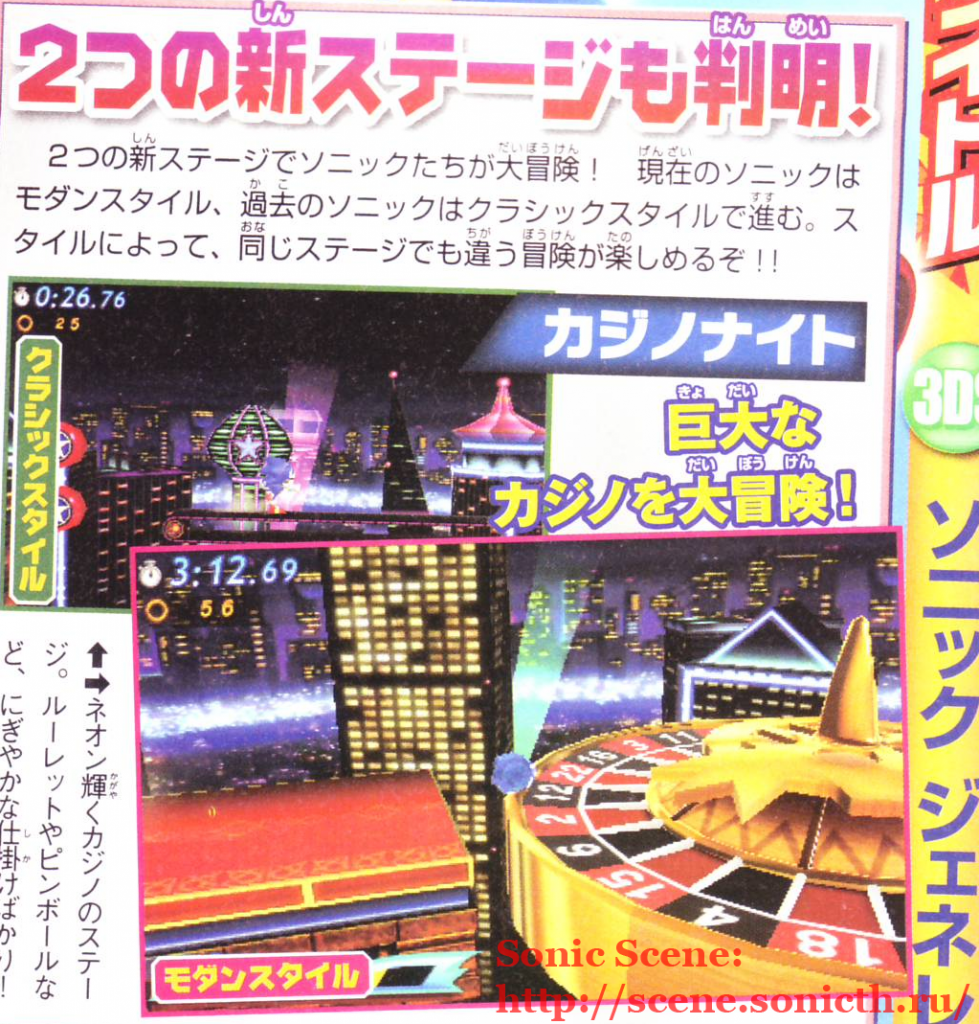 The shot comes courtesy of Woun and the Russian Sonic Scene.  It shows off Sonic on a conveyor belt, as well as modern Sonic about to embark on a spinning roulette.
We should get many more peeks at Generations with the Tokyo Game Show underway this week.  We have Danny Russell going there to check it out.  Stay with TSSZ for more Sonic Generations information.