Full Cover to Sonic #232 Revealed
by Tristan Oliver
October 3, 2011
Who was Underneath that Mystery Panel?
Following up on a story from about two weeks ago, we now have a complete cover from Sonic #232 to share courtesy of Wayne's Cards and Comics, and it reveals the character shrouded previous in the bottom right panel.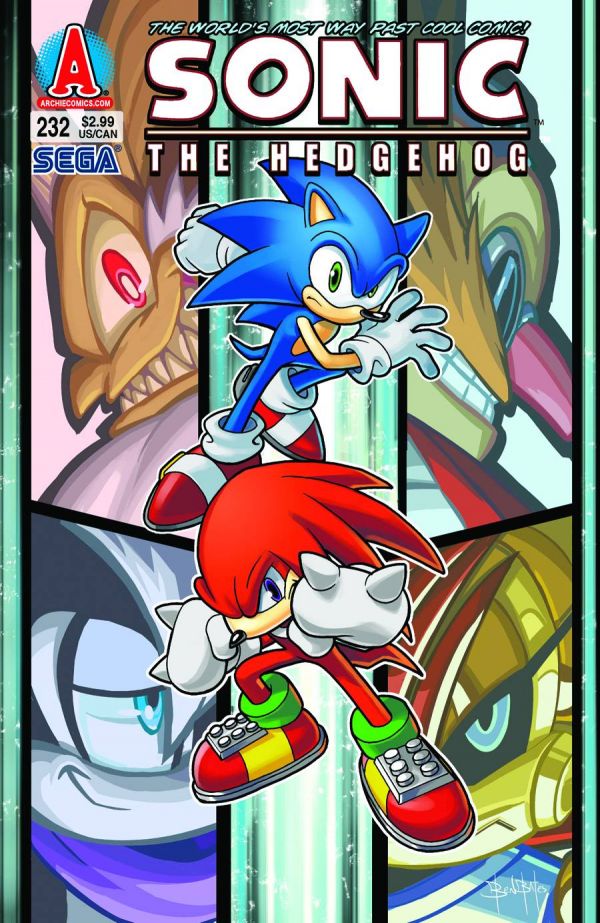 We're honestly not sure what to make of it, other than perhaps there's a sliver of hope for Sally Acorn fans.  What do you think?  Tell us below in the comments.  Thanks to The Shadow Emperor for tipping us.  If you have news to share, be sure to share it with us by clicking Send News Tips at the top of every page.  You can also tip us on Twitter.