First Look at Sonic Generations's Upgrades
by Tristan Oliver
October 19, 2011
The Skill Shop is Open for Business
Originally from Germany's latest GamesMaster magazine, SSMBer NeonMJH has posted a couple new shots from Sonic Generations, one of which focuses on the game's skill shop.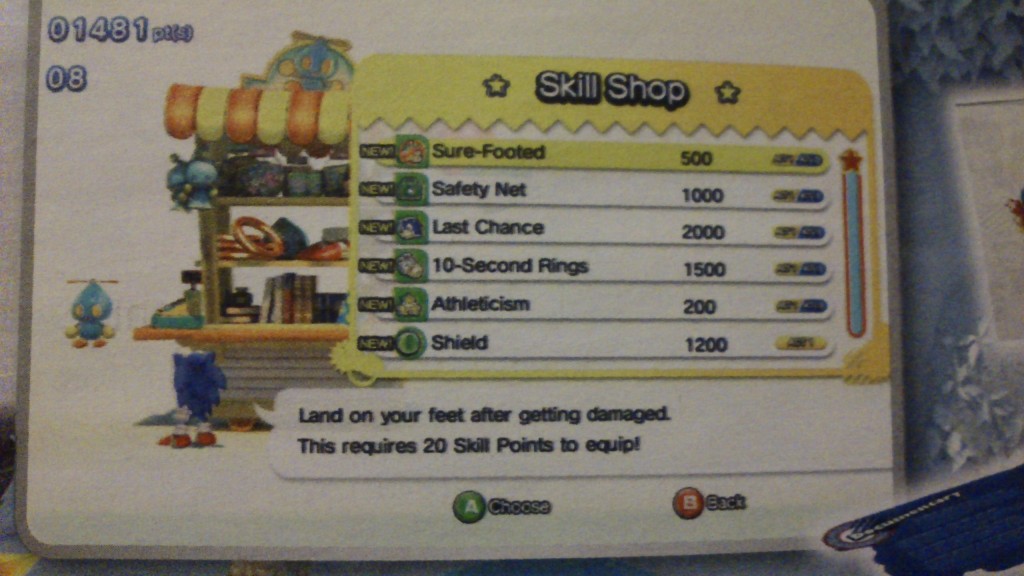 There are a couple things we can deduct from this; first, there will be some skills specific to one particular Sonic over another.  We see in the screenshot here a fair bit that can apply to both, and the skills look pretty useful if you're eying time trials.  It also appears the original shield, in addition to the elemental ones, will be available for classic Sonic to use.
One other item of note is the mention of Skill Points, which will apparently be required at varying quantities to equip these skills.  It would appear skill points will be awarded based on how well you do in a stage.  So, if you think you can just go nuts in the shop adding abilities to your character, think again.