XBOX.com Listing Showed May Release for S4:E2
by Tristan Oliver
February 15, 2012
One Small But Significant Detail Remained
While the screenshots were quickly removed from XBOX.com's Sonic 4: Episode II page upon their accidental release on Tuesday, one big detail was not: the release date.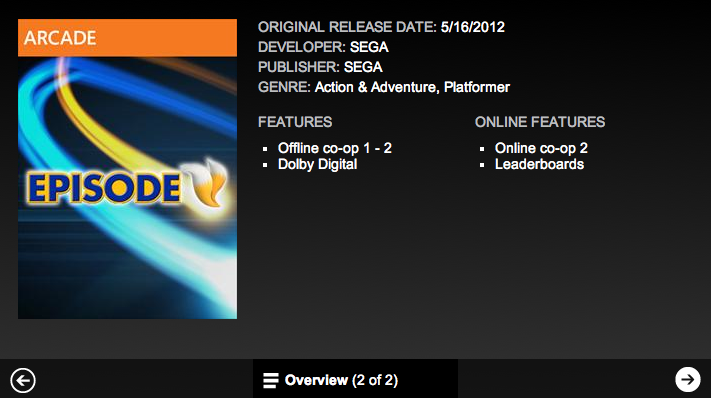 On page two of the game's overview section, there lay a May 16th release for the game.  Despite the screenshots being purged, that date remained online for a short time after the purge.  It's gone now–removed in the 9PM ET hour–but the above screenshot stands as proof it was there.
If it holds, we told you to expect a release in that timeframe after we reported on Archie Comics's S4:E2 tie-in coming in with the May release of Sonic Super Special Magazine #2.  Later, reports suggested that story would merely be introductory.  Given this information, it is now difficult to believe that.
Of course, this date may be exclusive to the XBOX 360.  You may remember Episode I had staggered release dates across the four platforms it was released to back in 2010.  That scenario is likely to repeat with Episode II.
We will bring you more when more information, official or otherwise, is made available.  Thanks to VizardJeffhog for tipping us.  If you have news to share, be sure to share it with us.  Click Send Tips at the top of every page, or tip us on Twitter.