Cover for Sonic Comic Encyclopedia Spotted
by Tristan Oliver
May 7, 2012
It Lives
It's been talked about for years now, but no one outside of the Archie inner circle can speak much to the much anticipated Sonic Comic Encyclopedia…until now.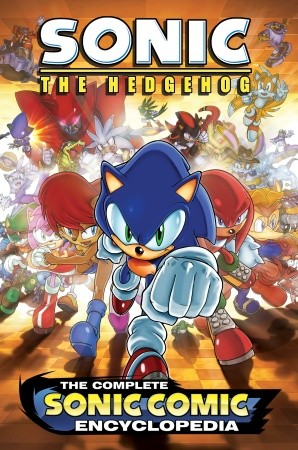 After Sonic editor Paul Kaminski said the encyclopedia will hit stores in October, we have a cover to share from the work in progress.  Beyond that, we don't know how far along the process is, though if we have a cover, it looks pretty close.  Of course, any significant development in the Archie v. Penders legal battle could change the course of the book's release.
If there are any more details to share concerning Archie's Sonic Encyclopedia in the road to its planned October release, we will share them with you.