UPDATE: Sonic Adventure 2 Xbox Avatar Items coming
by Ryan Bloom
May 29, 2012
Major Nelson lets the cat out of the bag?

There have been rumblings for a long time regarding the re-release of Sonic Adventure 2 on Xbox Live Arcade and Playstation Network. We mentioned it in our big rumor dump back in September (most of which turned out to be true), and it's been brought up a few times since then, even reportedly being spotted on Xbox Live's PartnerNET next to a pre-release copy of Sonic 4: Episode 2. Today we can add yet another sighting of Sonic Adventure 2 to the list: Xbox Live head honcho Larry Hyrb (better known as Major Nelson) has put up a list detailing upcoming Xbox Live content, and while Sonic Adventure 2 the game is not featured, Sonic Adventure 2 Avatar Items are.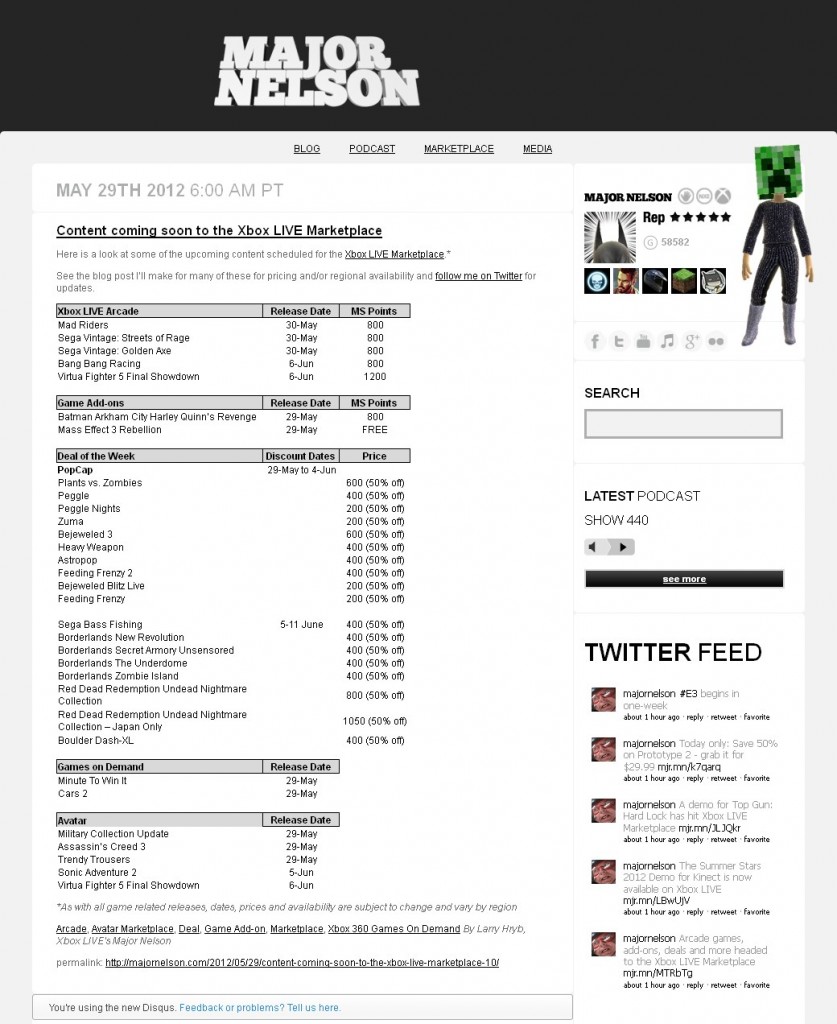 It's hard to imagine Sega releasing Avatar Items for a game that hasn't been released (let alone announced!) on the Xbox 360 platform, so it's not hard to extrapolate this to mean that Sonic Adventure 2 is coming – and possibly sooner than we think. After all, June 19th will mark 11 years since Sonic Adventure 2 originally hit store shelves. The only question now is: Why is Sega still keeping this under wraps?
UPDATE: A little under 12 hours since the post originally went up, it looks like Major Nelson has now removed Sonic Adventure 2 from the "Upcoming Avatar Items" listing – fortunately, we here at TSSZ News had the foresight to take a screencap. What does this mean? Well, perhaps Sonic Adventure 2 isn't coming quite as soon as we originally postulated; but given that somebody officially at Microsoft acknowledged that a Sonic Adventure 2 thing is coming down the pipeline and it's clear that the game most likely does exist – but for now, we play the waiting game. An E3 reveal, maybe? We'll find out in a week.