A Peek at the S4E2 Billboard
by Tristan Oliver
May 31, 2012
The San Francisco Treat
You may remember when we told you about the only blatant advertising push Sega intended to make toward Sonic 4: Episode II–a single solitary billboard in San Francisco.  Some of you were interested in seeing the work, and Sega aimed to please today.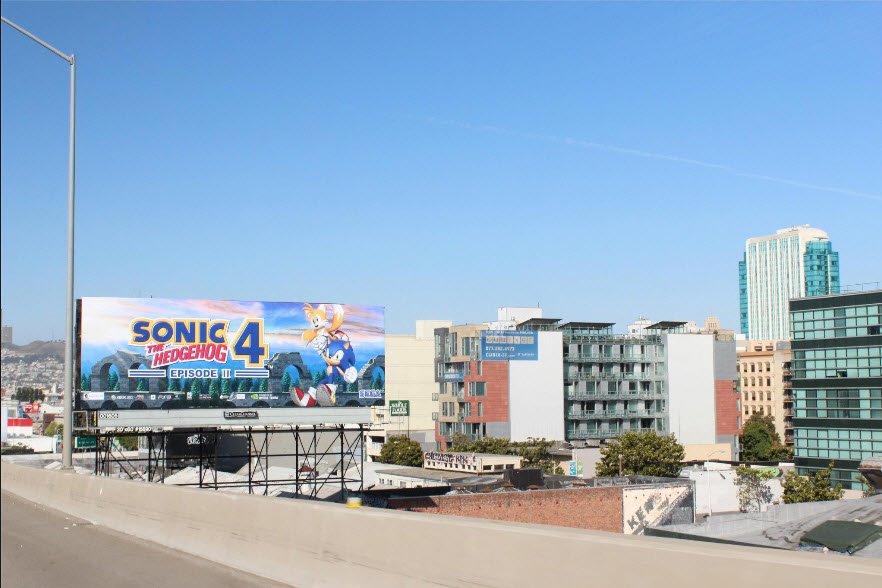 The company posted the image you see above to official Facebook, Twitter, and Instagram accounts today.  The billboard sits at the foot of the San Francisco – Oakland Bay Bridge, which is estimated to be used by more than a quarter million cars each day.
While that may be a lot of local exposure, it does not appear that the billboard has popped up anywhere else in the United States.