On Ebay, a Sonic Slot Machine
by Tristan Oliver
June 4, 2012
The Real Life Casino Night Up for Sale
From time to time, we share interesting Sonic memorabilia on the auction block with you.  This time, it may be high time to set aside that money you've been saving for the elusive 20th anniversary statue and put it toward something just as unique.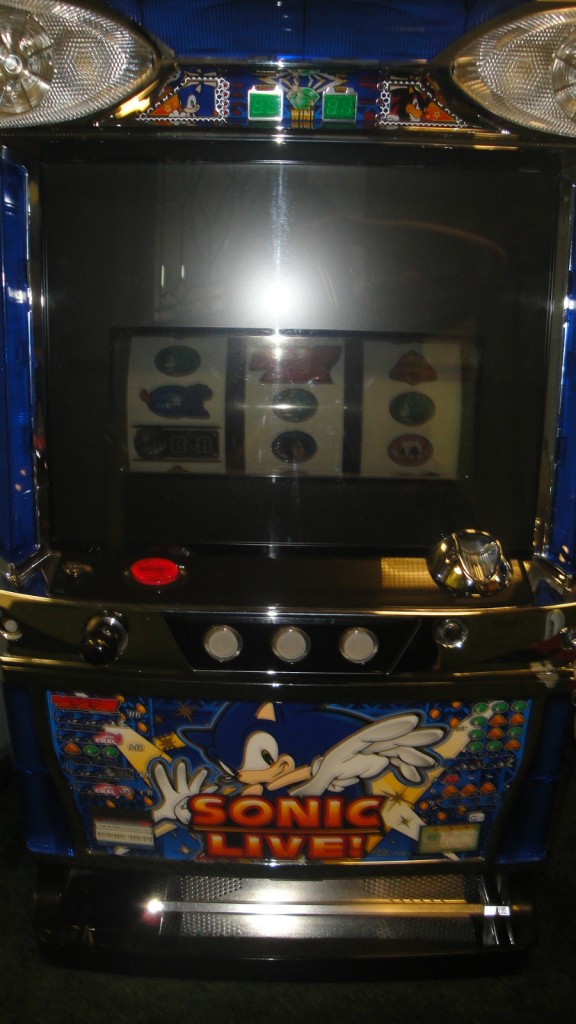 You are looking above at a genuine Sonic Live! slot machine direct from Japan.  If it sounds familiar, that's because we had a series of reports about the machine back in 2008.  Now, a Florida based seller is looking to make some money from it on eBay.
The slot machine is "like new," says the seller, and takes tokens.  Looking at the game's official website from the Japanese manufacturer, the are plenty of extras packed with it, including a Chao Garden feature.
The 32 inch high Sonic Live! can be yours for a single Buy it Now price of $525, plus $200 shipping.  That's still a better deal than most 20th anniversary statue offers these days.  If you're interested, you have until early Wednesday to commit.