Documents Confirm ASR Transformed for Mobile, PC
by Tristan Oliver
June 20, 2012
Proper DLC Support Also Planned
Documents obtained by TSSZ show plans by Sega to release a mobile version of Sonic & All-Stars Racing Transformed to mobile devices later this year.  We brought this to you first in a bulletin on the website just minutes ago.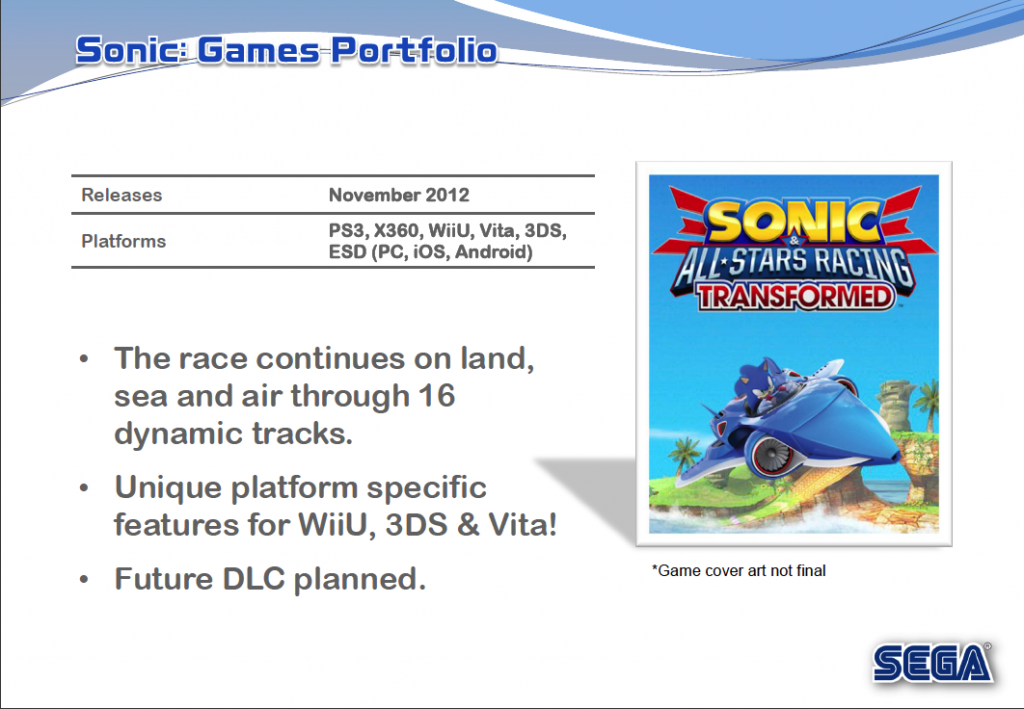 The image you see above is from a slide presented by Sega of America's licensing team at the recently concluded Las Vegas Licensing expo.  You can see that iOS and Android are listed as supported platforms for the game, as is the PC, an as-yet unannounced platform for the game.  You'll also note the Future DLC planned line, though to what extent remains to be seen.  We could very well have a similar situation to the original ASR where only one additional track or character is added, with much of the rest consisting of Avatar trinkets.
We have more to share from documents produced via this show shortly.