Hunnid-P Claims Involvement with "New Project for Sonic"
by Tristan Oliver
July 5, 2012
SA2 Image Song Artist Says "New Knuckles Music" Coming
If you want any ray of hope for a brand new entry in the Sonic Adventure series, here it is.    On a Youtube listing for one of his videos, rapper Hunnid-P, who was behind the rap vocals for Knuckles's image theme on Sonic Adventure 2, says he is working on a new Knuckles theme for an upcoming Sonic "project".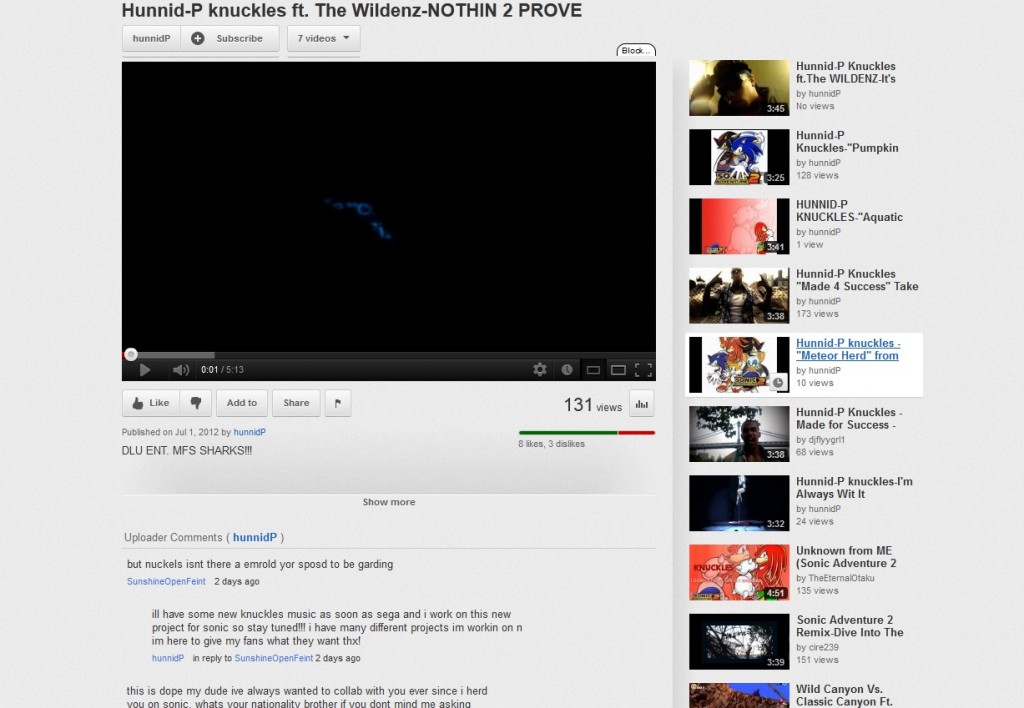 "I'll have some new Knuckles music as soon as Sega and I work on this new project for Sonic so stay tuned!" Hunnid-P says in response to a fan comment.
Before jumping on the Sonic Adventure 3 bandwagon, consider this: while the rapper may have had a hand in an image theme and with Knuckles specifically for SA2, that does not necessarily mean he would reprise either role for whatever this new project is.  For all we know, it could be for a remix album, which the original Sonic Adventure received, but the sequel did not.
Whatever the project is, it sounds like it's for 2013.  You may remember when a member of Crush 40 let the cat out of the bag regarding a new Sonic for 2011, which turned out to be Sonic Generations, almost a year before the game was officially announced.  A thought process along similar lines here isn't totally out of the question.
If nothing else, the Q&A sessions for Summer of Sonic and Sonic Boom just got a lot more interesting.  We will continue to monitor developments here.  Thanks to Matriculated and DocFish for tipping us.