Four Year Old Sonic Fan, Drowning Victim, Remembered
by Tristan Oliver
September 5, 2012
Family and Community Mourn After Jetty Accident
We live in this world as Sonic fans, and hopefully we leave this world as Sonic fans.  Some fans among us leave far too soon.
Four year old Dylan Cecil of Britain's East Midlands was laid to rest yesterday after falling off a jetty and into the sea while vacationing last month.  Family and emergency personnel frantically attempted to rescue the boy, but his body succumbed to drowning and was found half a mile from where the accident occurred, according to Britain's Daily Mail.
Many funeral attendees wore Sonic blue, in honor of Dylan's favorite character.  The hedgehog adorned many tributes paid to the young man at the service, including cards and other decorum.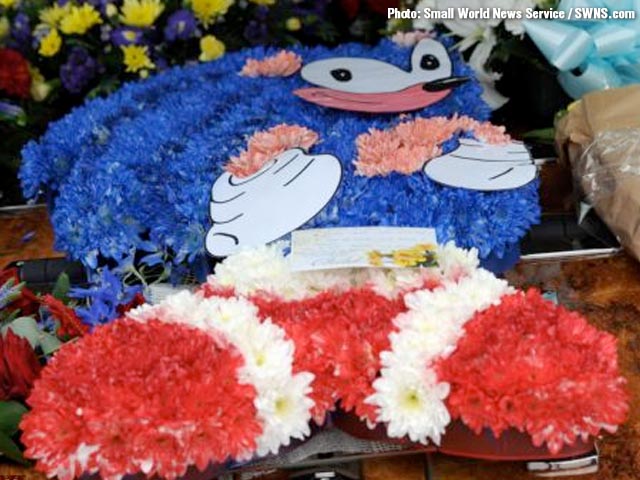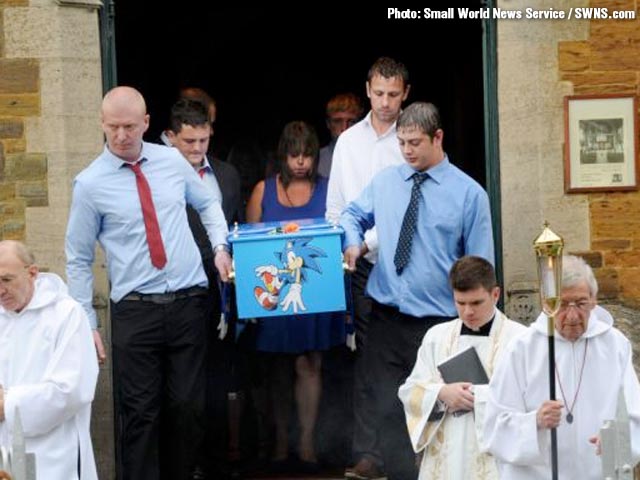 As can be seen above, Dylan was buried in a a casket covered with pictures of Sonic.
Dylan was young enough to avoid the hedgehog's tougher times, but old enough to experience Sonic's recent renaissance, and realize the joy he brings to children just like him, and fans of all ages all around the world.
We have seen the murmurs of some in the community wanting to organize a charity fundraiser in memory of this tragic loss.  Should those plans come to fruition, we will certainly pass the details along.