Danica Patrick's ASRT Model, Vehicle Revealed
by Tristan Oliver
October 4, 2012
Website Opening Quickly Mined
Two years after a poorly coded original ASR website allowed us to tell you the complete roster for that game, Sega still doesn't know how to properly keep secrets online.  This time, the website for Sonic & All-Stars Racing Transformed was quickly mined for new information once it opened today, and community scener Woun found this amid the assets: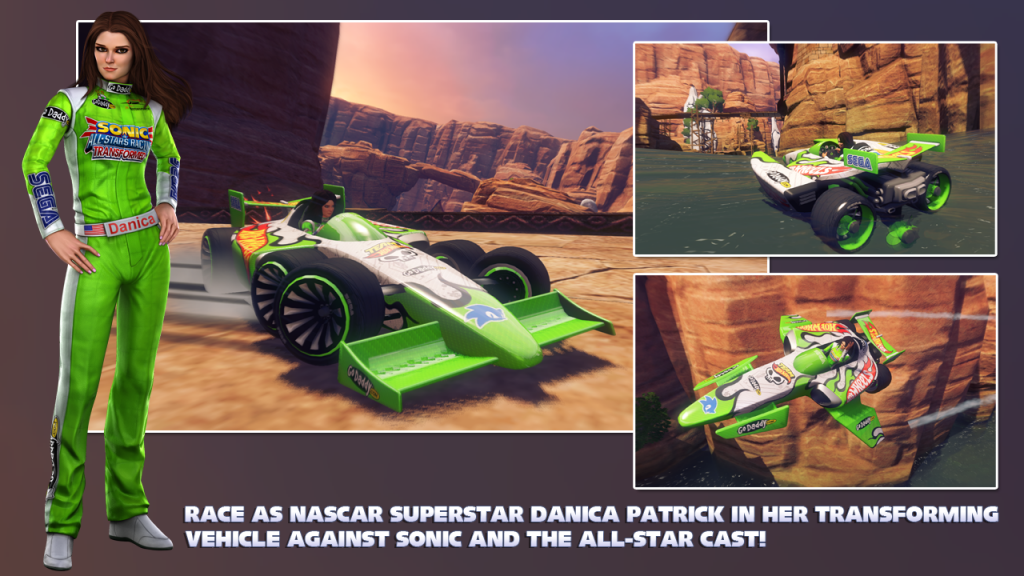 You can see Danica Patrick's in-game model, as well as all three of her vehicles being used inside the game.
Other more blatant clues from the ASR Transformed website include artwork featured on one of the page's sections suggesting representation for Sky Sanctuary Zone.