Aliens, ASR Transformed on Display at New York Comic Con 2012
by Tristan Oliver
October 11, 2012
The Giant Statue Travels East
I'm here in New York for day one of the New York Comic Con.  It is typically the least busy of all days, reserved for press, professionals, and those with four day passes.
To the side of check-ins in the heart of Crystal Palace, Sega elected to show off that giant statue from Aliens: Colonial Marines.  There were already noticeable lines this afternoon in hopes attendees could get their photo taken with the behemoth beast.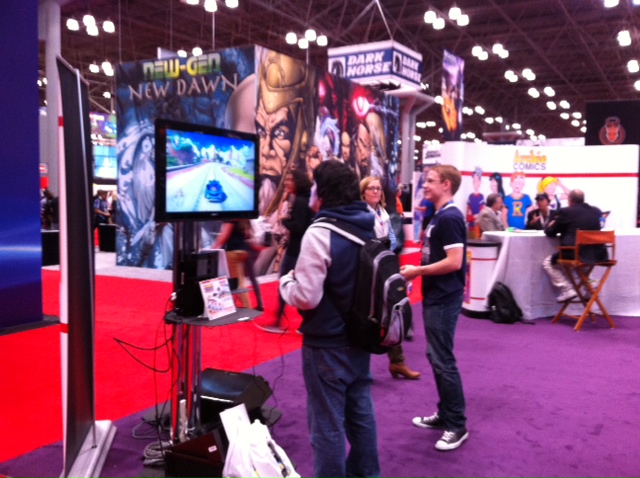 In fact, the attention for the A:CM statue far outweighed activity at the kiosks for Sonic & All-Stars Racing Transformed behind the main Archie Comics booth.  As they did last year at NYCC and this year at San Diego Comic Con, Sega is piggybacking off of Archie's rather spacious booth, the front of which is filled with Sonic and Archie books, including the new Sonic Encyclopedia.
But activity did eventually pick up, and at least this afternoon, Aaron Webber, who is manning the ASR booth with a third party PR representative, couldn't take my questions.  I'll try to catch up with him as the event moves on, though I expect volume on the show floor to increase exponentially beginning tomorrow.  In the meantime, impressions of the ASRT builds shown today, both on XBOX 360 and Playstation 3, will be here in due course.