Has Sega Pulled a Capcom?
DLC can be a very touchy subject in games; on-disc DLC even more so.  Capcom learned that the hard way when the company endured plenty of scrutiny by including a ton of locked characters and content on the disc for Street Fighter x Tekken–making players in effect pay for the unlock key months later.
While there has been news of extra characters being found in Sonic & All-Stars Racing Transformed, that was simply in data, with little else to support the idea.  That has changed tonight; it turns out that image of Team Fortress 2′s Pyro racing in Seaside Hill was not a random fluke.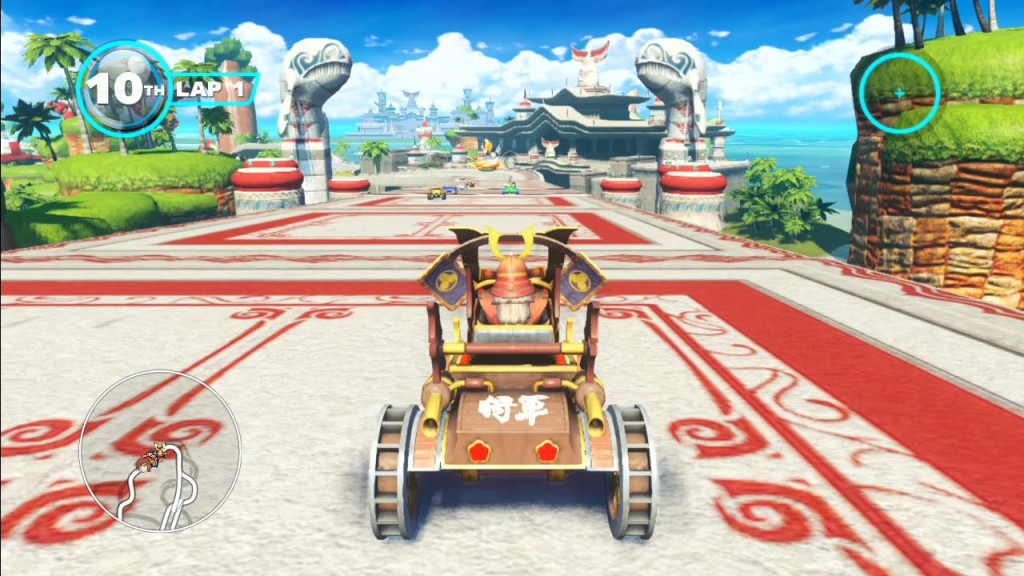 What you see above is the Shogun: Total War themed character, assembled and apparently racing in Seaside Hill, again courtesy of Sonic Retro forumer Melpontro.  Should the trend continue, we may see all the hidden characters found, including possibly Alex Kidd, assembled at some point through community hacking.
"On-Disk DLC is my favorite character," Melpontro quipped when posting this image.
He may have a point.  It's one thing to find character names in data files and speculate whether it's DLC or just leftover data, but it's another to see the characters assembled and part of the race via some trickery but not accessible otherwise.  Now, it's a question of not just on which platform these characters will race, but how.  At least some–the TF2 set in particular–appears to be a PC bonus, but what about the rest?  Has Sega decided to pursue the on-disc DLC route?  If so, it's a stark difference from the original ASR when grabbing Metal Sonic and the Death Egg was a full, extra download.
What are your thoughts on the possibility–especially given the fact some characters that may never see the light of day on XBOX 360 officially appear accessible with some tech know-how?  Share your opinion below in the comments.
UPDATED: Melpontro published a video of "shogun" running in game, and also a video of Alex Kidd in action.