UPDATE: First Image of TF2 Chracter in ASR Transformed Uncovered
by Tristan Oliver
November 14, 2012
A Little Tinkering Goes a Long Way; Video Added

In case you didn't believe Andrea Gil's report from yesterday concerning the presence of Team Fortress 2 characters in Sonic & All-Stars Racing Transformed, let another community member remove any doubt from your mind.
On the Sonic Retro forums, new member Melpontro has apparently managed to piece together data thought tohave perhaps been pulled out of the game's XBOX 360 version–presumably on the basis the TF2 inclusion was meant to be a PC / Steam exclusive–and make Pyro and his land vehicle playable in Seaside Hill.  This, in all likelihood, will give us a good idea of what PC players will enjoy without the need for copious hacking once the game is available for digital download.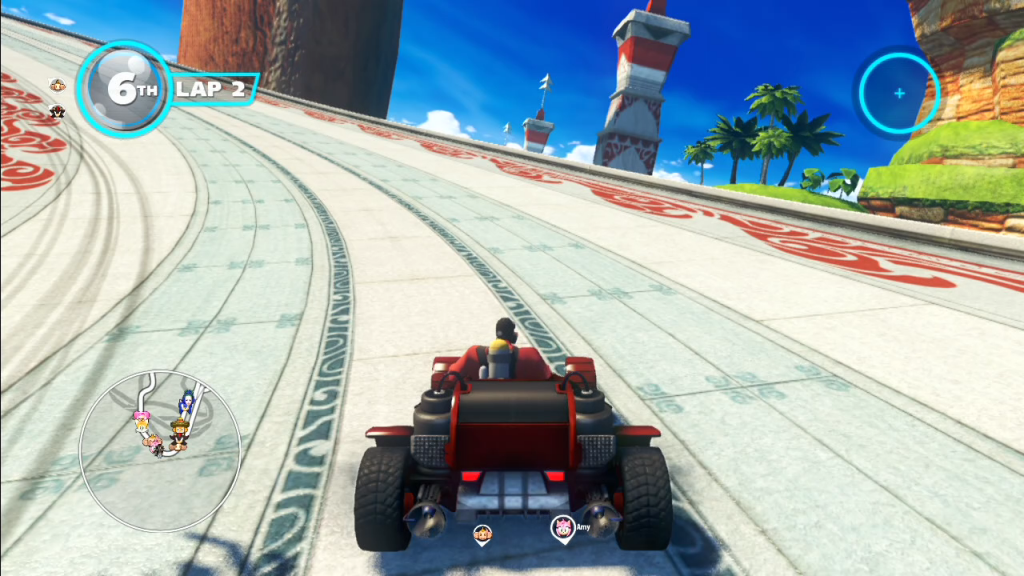 Melpontro promises a video proof of performance in due course.  Once that video is published, we will relay it here.  UPDATE: That video is now available as promised; watch it below.