Archie Editor Shows Off Altered Sonic Super Special Cover
by Tristan Oliver
April 18, 2013
Here We Go Again?
The alterations made to the Sonic Select volume 7 cover touched off quite a stir with some followers of the Sonic series.  Many pointed to the ongoing legal dispute between publisher Archie Comics and former Sonic writer Ken Penders as the panacea for the switch.
But that, at least, had some notice.   The same can't be said of the imminent release of Sonic Super Special #7, as fans noticed something different when Archie assistant editor Vincent Lovallo Tweeted out this photo: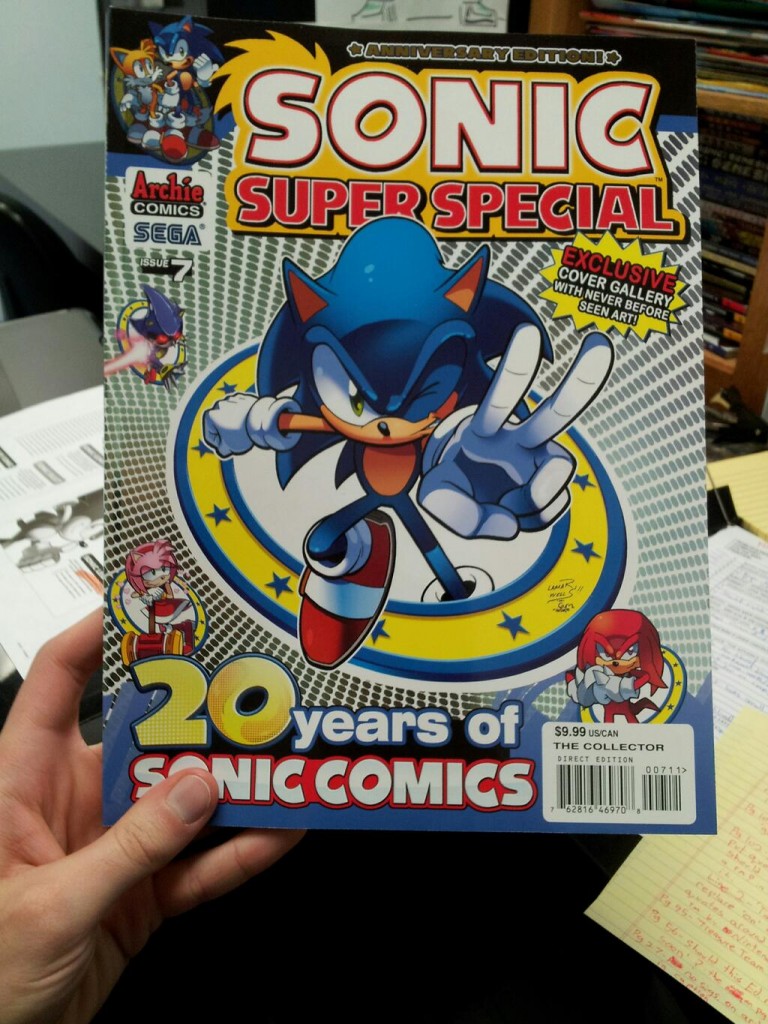 Visually, the matter is obvious; a completely different piece of artwork graces SSS #7's cover than what Archie has been promoting in solicits.  That artwork is below.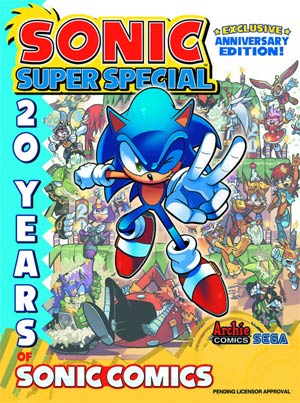 To be fair, all cover artwork in solicits has to wait for Sega's OK before going to the printer.  Sega simply may have requested an overhaul for the cover.  But there are also unconfirmed fears that content originally planned for the issue may have also been edited.  That may be tougher to tell for a reader.  What also is not known is what prompted these changes, be it Sega simply having different taste, or if it is truly due to the ongoing legal case between Archie and Penders.  It's worth reminding that terms of settlement in the case were reached back in December, but finalizing those terms appears to have fallen through.  One thing that's for sure: There appear to be a fair amount of sudden changes happening lately.
We will update if and when we learn more.