On Ebay, the Creepiest Sonic Costume You'll See
by Tristan Oliver
April 26, 2013
Nightmare Fuel Awaits
From time to time, we check out what fans are selling on the vast auction marketplace known as eBay.  But this time, we kinda wish we didn't.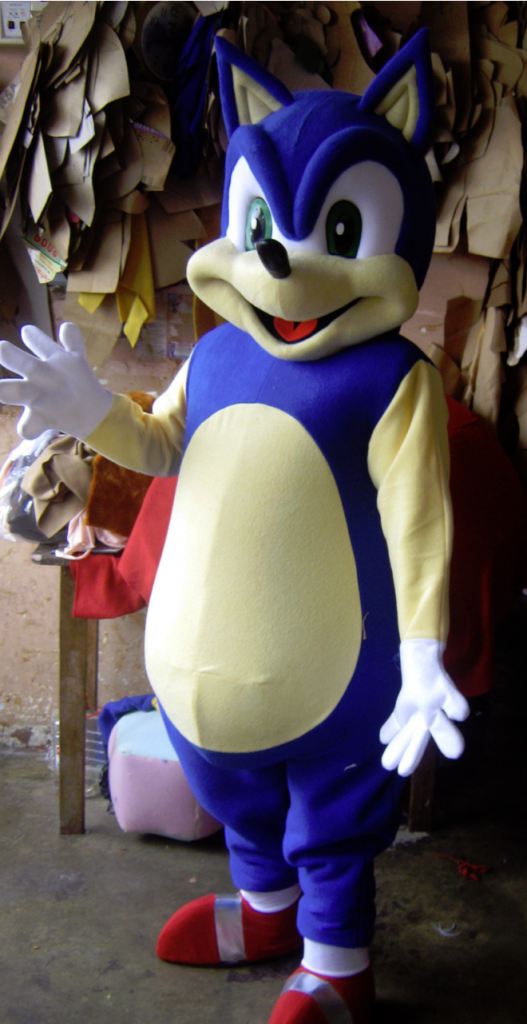 That's because we came across what you see above, a not very accurate replica Sonic the Hedgehog costume that is on sale for $299.  The costume is adult sized, with the body and head made out of polyfoam…and also the collective nightmares of all who endured the 2006 Sonic the Hedgehog.  Perhaps Sega and Disney have taken their partnership through Castle of Illusion a bit far?
You can click the cited link to place an order.  Alternatively, we'd offer a link where you can post $299 to set the thing on fire, but we wouldn't know what to do with all the money that would come in.