Happy 22nd Birthday, Sonic
by Tristan Oliver
June 23, 2013
From Green Hill to a Global Gaming Icon
On this day 22 years ago in 1991, Sonic the Hedgehog sped across the hills, yards, labyrinths, and star lights of the Sega Genesis console. He instantly won the hearts of millions, triggered a longtime console war, and changed the way of the platformer forever.
Today, Sonic's reach is far wider. With Sega no longer in the console business, Sonic can be found on an array of home consoles, PC and mobile devices. He remains Sega's flagship mascot, and for the millions who love him, he remains a figure of worship, research, and debate.
At the Tokyo Joypolis today, the major players of Sega and Sonic Team, as well as Sonic himself, were on hand to wish the blue dude a happy birthday, though it was current Sonic Team head Takashi Iizuka that had to blow out the candles. Crowds and a cake were on hand, and those in attendance also got their first good look at the upcoming Wii U and 3DS exclusive Sonic Lost World.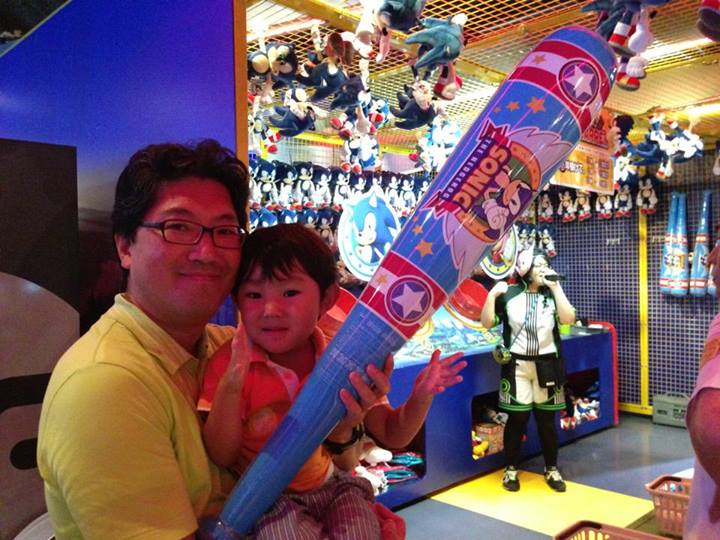 One of the key minds behind Sonic, Yuji Naka, was not on stage for the Joypolis celebration. Insetad, he apparently was in the crowd with his child, still on hand for the big day. Mr. Naka posted the above and several other photos from the event to his Facebook and Twitter account.
Elsewhere in the West, fans are celebrating Sonic's 22nd. The largest celebration is the ongoing Sonic Fan Music Festival, which you can listen to here.