"Sonic Dash S" Appears in Japan
by Tristan Oliver
February 5, 2014
A Major Mobile Update Coming?
Today, players of Sonic Dash and more specifically Sonic Dash LINE in Japan were treated to Sonic Dash S, what appears to be a much more complete version of the Sega and Hardlight endless runner that has enjoyed success in the West.
Our news partner in Europe, Sonic Paradise, reports Sonic Dash S includes a cutscene with Eggman showing off the Master Emerald, as well as the addition of Chao, the cute creatures first introduced in Sonic Adventure that, in this edition, help Sonic gain new powers.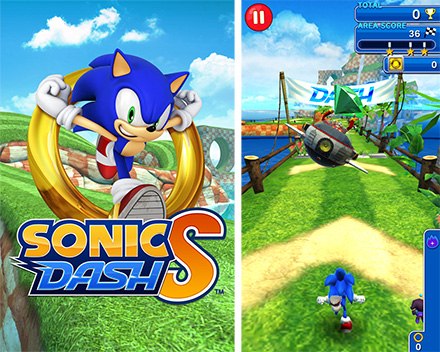 For now, Sonic Dash S is available on Android and iOS in Japan.  It's not clear whether a version will be made available in the West as an update to the existing app.  Once we know something, we will relay it here.  Thanks to Woun of our affiliate Sonic Scene for tipping us.  If you have news to share, be sure to share it with us.  Click Send Tips at the top of every page, or tip us on Twitter.