SAGE 2014 Overview: Jam
by Tristan Oliver
February 28, 2014
Sonic Shuffle Within, Though Not What You Expect
Sonic games aren't the only games featured at the Sonic Amateur Games Expo.  In recent years, the event has been a great way for original titles to receive the attention they deserve.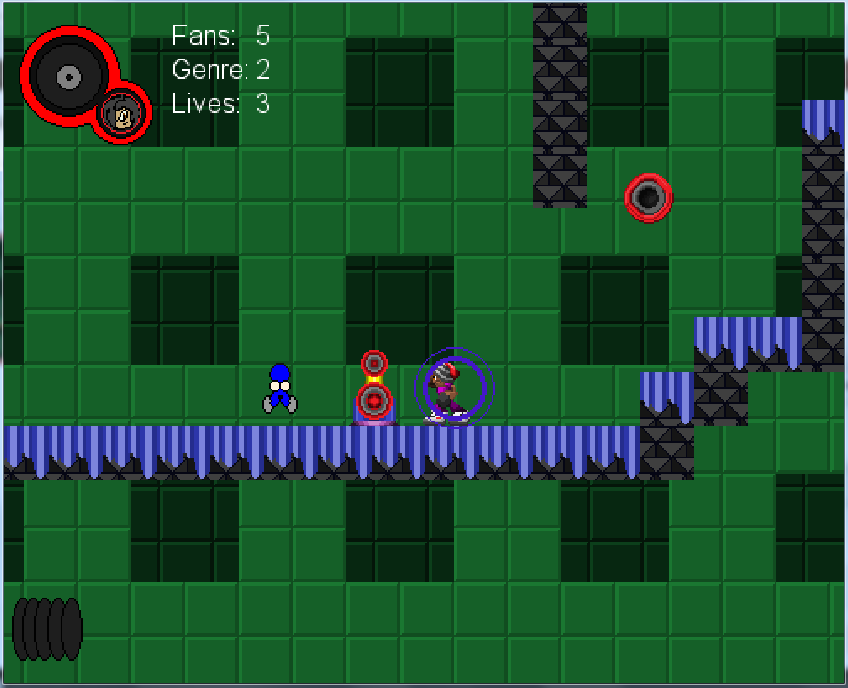 One such original title at this year's SAGE is Jam, the product of Joshua Elysee.  For Elysee, the metronome based platform gameplay with multiple characters is a labor of love:
JAM is my baby, plain and simple. It in its entirety is the most worked on art piece I have to my name and honestly I have to say that I am very proud of my work. The character EJ is obviously based off of yours truly and Kiki is based off of a girl that is currently one of my best friends but back in high school I was beyond infatuated with her. Noise is based off of the guys she liked and the person that I wanted to be to get her and the King is based off of everything that prevents me from being happy which ironically is myself (yeah the king is heavily based off of how I perceive myself). Sonic The Hedgehog has been my idol since '92 so my art style shows that heavily.
Title character EJ's main move, interestingly enough, is called the Sonic Shuffle, and it can open up new secrets and areas. Download the demo at the Jam SAGE booth.