Hi-Res Sonic Boom Concept Art Unearthed
by Tristan Oliver
March 12, 2014
Marine-Esque Character Spotted
Could there be more return appearances in Sonic Boom beyond the core four playable characters?  A photo that originates from an AP behind-the-scenes story on the upcoming title that was first published the day Boom was revealed to the world has been found in much higher resolution.
Sonic Stadium forumer Storme Prince adjusted what was originally an entire canvas of concept art shot at an angle to provide a clearer view: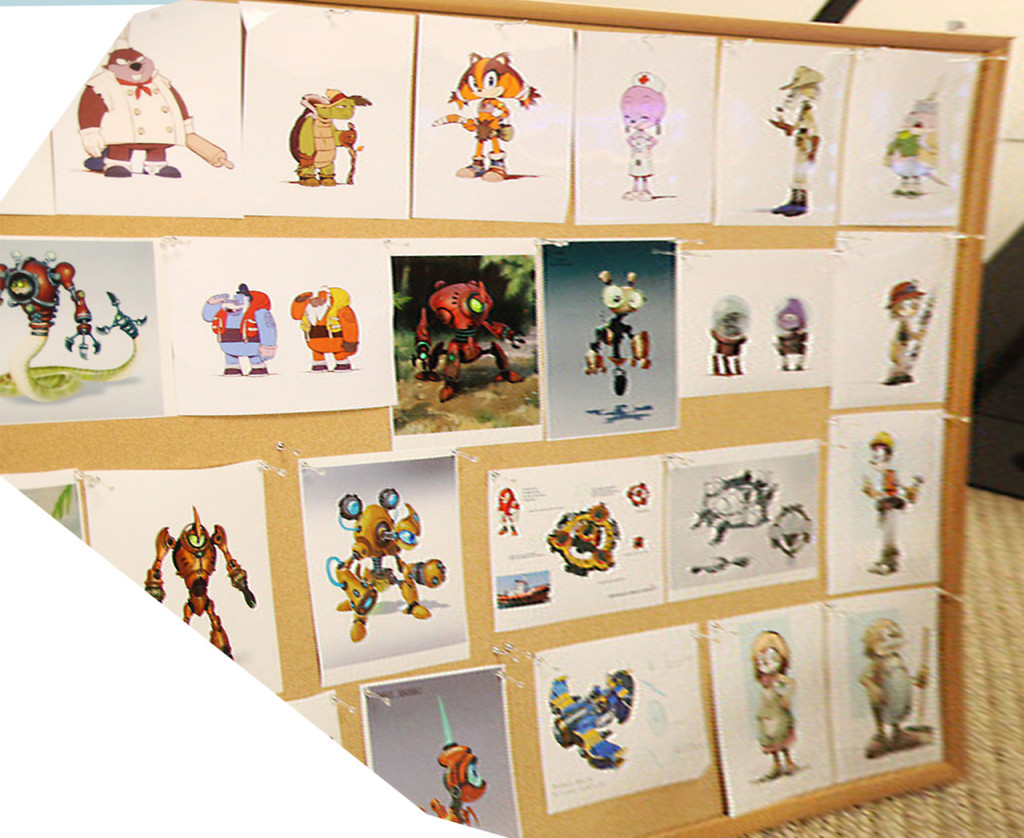 In the top center of the shot, you can see what appears to be an updated version of Marine, who was last in Sonic Rush Adventure. There are some reports that Emerl, the Gizoid from Sonic X, may also be there, albeit in a different or evolved form.
What do you see?  Tell us below in the comments.